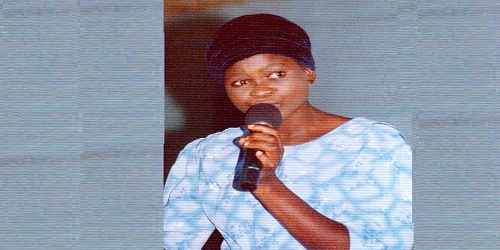 "Likewise, I say unto you, there is joy in the presence of the angels of God over one sinner that repenteth" ~ Luke 15:10
MY name is Sister Favour Nkeiruka Ibeabuchi of the Watchman Catholic Charismatic Renewal Movement, Central Parish, Nkalaha, Abakaliki, Ebonyi State. My testimony is about the salvation which the Lord granted me.  I used to be very stubborn.
In fact, I was always  fighting and beating  up my mates whenever they provoked me, and when they came with their parents to report me to my Dad, he would flog me, especially, when he discovered that I was at fault.
And for daring to report me  to my Dad, those ones  would  receive another round of beating from me when next we met.
The thing was  such that I would wrap some coins in my handkerchief and would use it to hit the people I fought with.
I became notorious as time went on. I formed a gang of six girls and began to terrorize our mates.  Things got worse that we hardly stayed at school again.  At a point, we even received an invitation from a cult group, but we declined to join them.
Later, I learnt that my brother at Nnewi had joined the Watchman,  so I decided to go there to convince him to leave the Watchman. He, however, took advantage of my stay there to invite me to  fellowship. I objected initially, but when I eventually attended the fellowship, I became more and more offended because of the prayers and speaking in tongues.
But as God would have it, one day, I took the challenge and desired to have such an experience. Before then, I loved to put on black clothes: black trousers, black shirt,  a cap to match, with sunglasses and a pair of canvass.
I became fed up with that kind of life and took a decision to repent. One day, our youth pastor called me and told me I was gifted and that I should give my life to Christ so that the talent in me would come out properly.
I was encouraged and resolved to give my life to Christ and do my best to serve Him. I joined the prayer group. Later, we had a programme with the theme: God Is Looking For One Who Will Stand in The Gap.
During that programme, I was touched. I earnestly prayed, and promised God that I would be the one to stand in the gap, that I was  ready to serve God.
In the course of the prayers, the anointing of God came upon me and I fell down, and experienced the baptism in the Holy Ghost in the process. Since then, my life has been totally committed to Christ.
I now have a desire to always stay where God's Word is being preached in truth and in spirit".